One for (almost) everything. With WELCOME you can take your visitor management to the next level and manage visitors in a modern, effective and safe way:
Visitors of your company or your events.
And with its solutions for truck management, room management, site management and corporate security, WELCOME also ensures absolutely amazing processes.
You'll be impressed.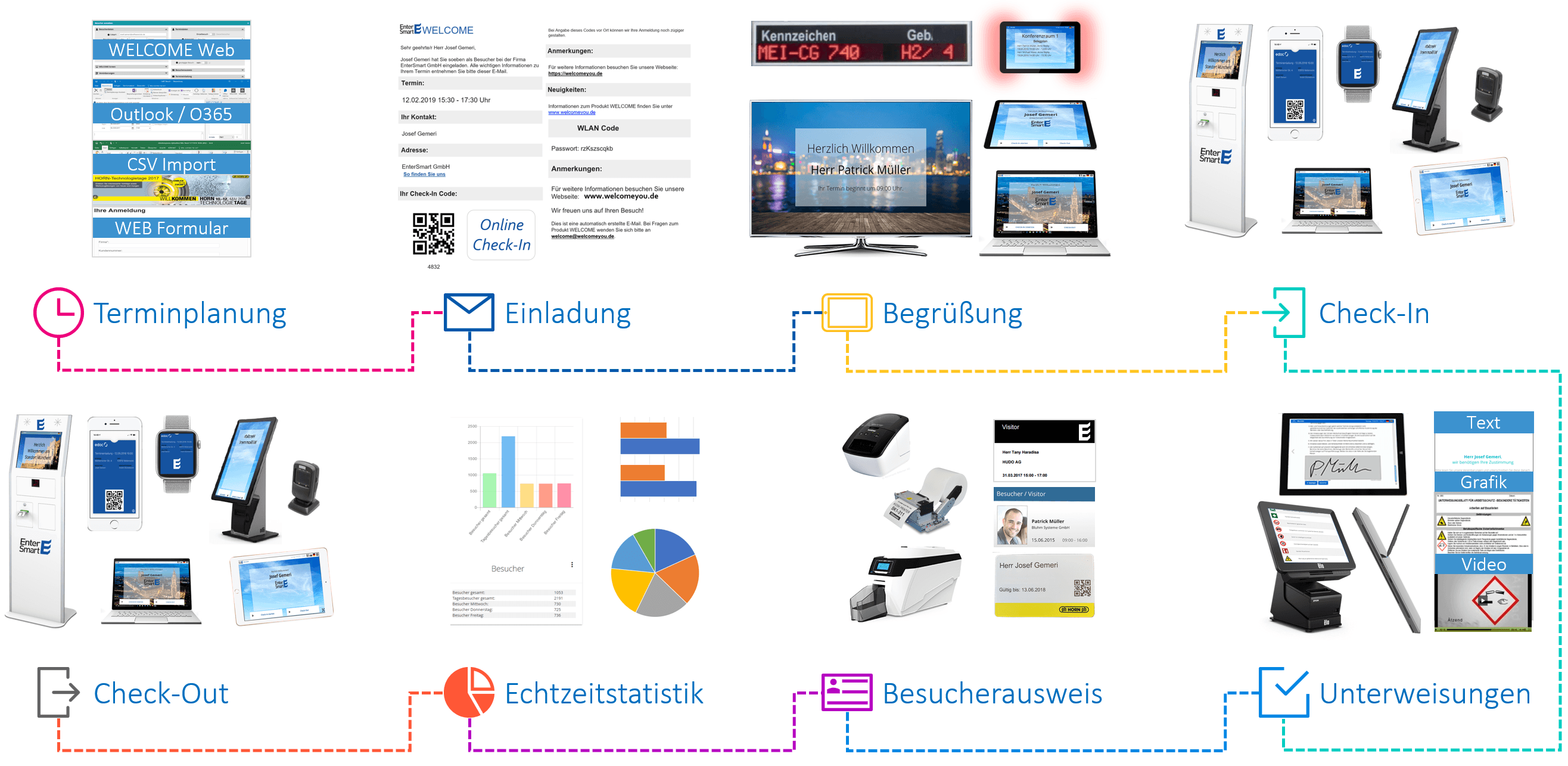 1
Scheduling
Intuitive web interface or integrated in Outlook


Appointment options with configurable options: welcome screen, visitor badge, security agreements, resources, etc. li>

Import function for mass invitations to events and training courses


Registration form (website integration) with interface for automatic transmission to WELCOME
2
Email Invitation
Automatically generated email invitation with interactive Directions, check-in codes in customer design


Guest WiFi access, Outlook appointment, document attachment


Mobile check-in pass for smartphones


3
Welcoming
Personal greeting of the visitor with name on smart TV, Screen, terminal, tablet, notebook with company logo


Any number of screens with individual designs, background images and configurable video playback function


Digital signage options for visitors, optionally with a floor plan


Conference room overview with digital meeting room labeling
4
Check-In / Check-Out
Self check-in via terminal, tablet, notebook, QR scanner


Personal check-in by receptionist


Photo function for visitor badges


Instructing visitors for different security areas


Digital signing of documents on terminal, tablet, notebook
Self check-out via terminal, tablet, notebook, QR scanner


Personally through receptionist


5
Visitor Badge
Different badges for different visitor categories


Automatic printing on paper or plastic cards, with QR code and photo
6
Real-time statistics
Currently present visitors in the building or on the site


traceability and control: who was there, when and for how long


data export function
WELCOME offers you so many integration options. Take a look:
Whether you want to invite your visitors with Outlook without any additional effort, map registration processes via a website with forms or whether you want your user administration to work hand in hand with WELCOME, also with Single Sign-On - with our API and our web services, you have everything under control.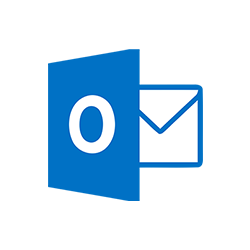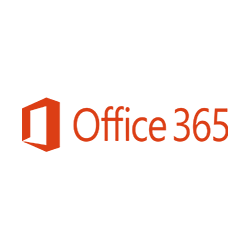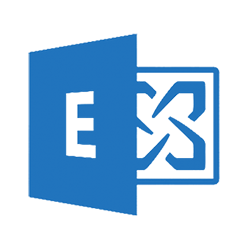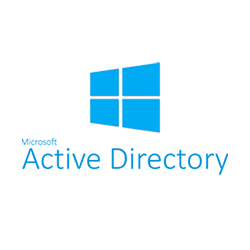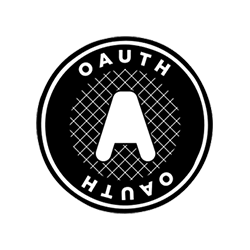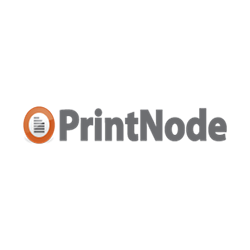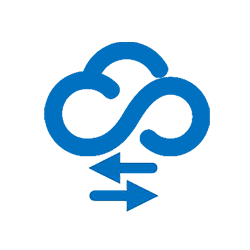 WELCOME and the Hardware
WELCOME supports a wide range of different hardware components:
From smart TVs to Check-in QR scanners, cameras, terminals, tablets, notebooks, printers and electronic door signs.
You will receive the optimal hardware for your very own WELCOME appearance.
So many options
WELCOME loves the following hardware components:
Smartphones
Printer li>
Tablets li>
Notebooks li>
QR Scanner li>
Electronic door signs
Smart TV
Terminals li> ul>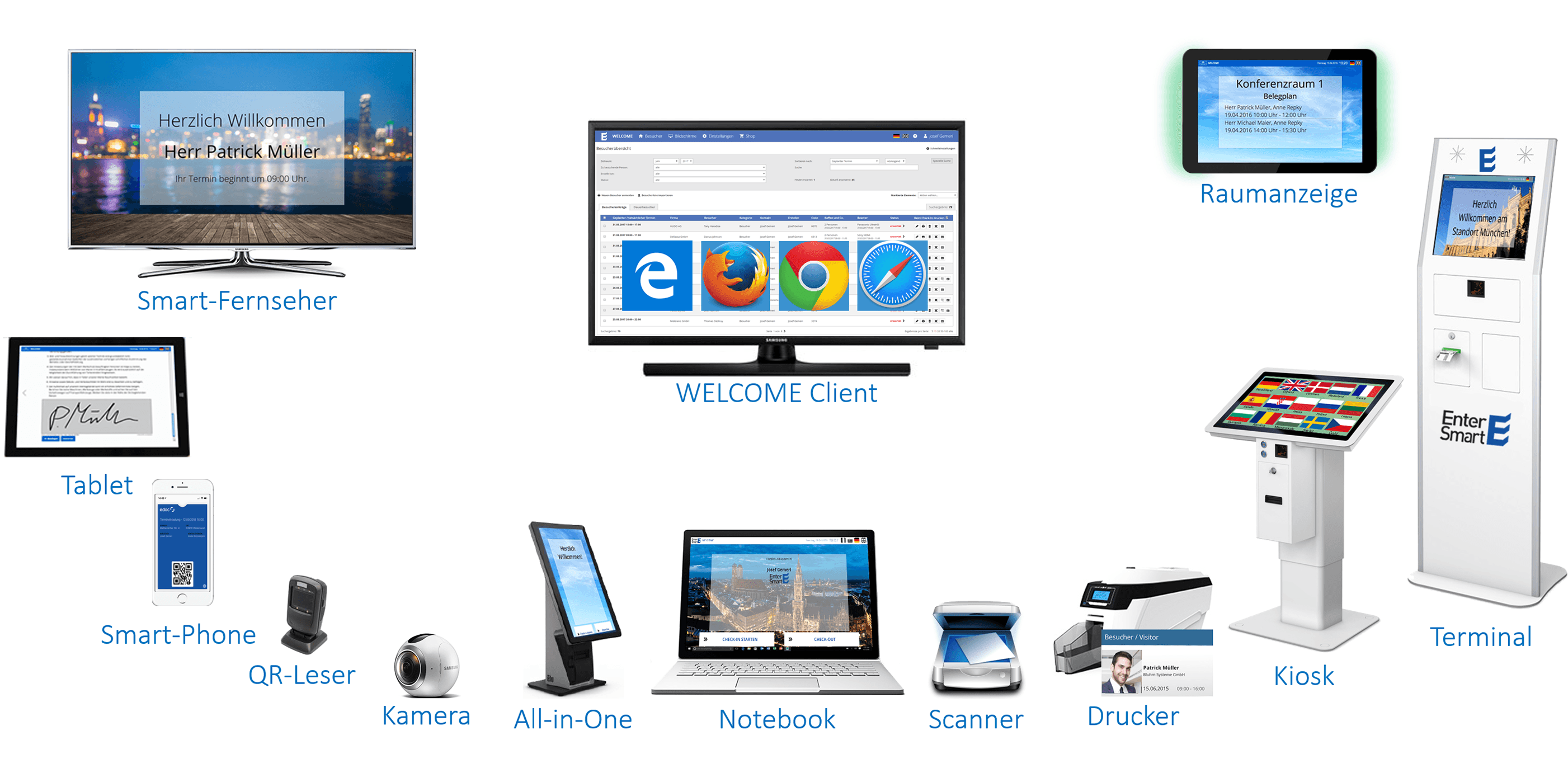 WELCOME - and your visitors are happy.
The successful solution by EnterSmart.
WELCOME by EnterSmart
This is modern Visitor Management!

Here is an advantage that everyone likes:
WELCOME is a German cloud business solution with an installed customer base.

The CEOs are delighted...
... because the visitors will enthusiastically talk about the professional reception in your company. What a positive effect and an innovative company presentation!

The CIO is enthusiastic...
... because WELCOME guarantees a continuous, digital process. This ensures transparency.

The CFO will also love WELCOME...
... one of the reasons: the optimal cost-benefit ratio.

The security officer can relax...
WELCOME offers excellent tools for real-time control and targeted evaluation with integration of sanctions lists.

... and the IT manager can hardly believe it...
WELCOME is implemented so quickly and users can enjoy simple and intuitive handling.